How have Finnish public firms and SMEs performed in 2022 & outlook for 2023
As the leading local strategy consultant, August Associates is publishing a report that summarizes the financial performance of Finnish publicly listed firms and SMEs during Q1-Q3 2022. Report focuses on analyzing industry specific trends in revenue and profitability development. For SME companies, it is based on Accountor's real-time financial data from approximately 10 000 SMEs. For large caps, it is based on financial information reported by publicly listed companies listed in Nasdaq Helsinki. Report is available in Finnish language.
Download the latest report from this link.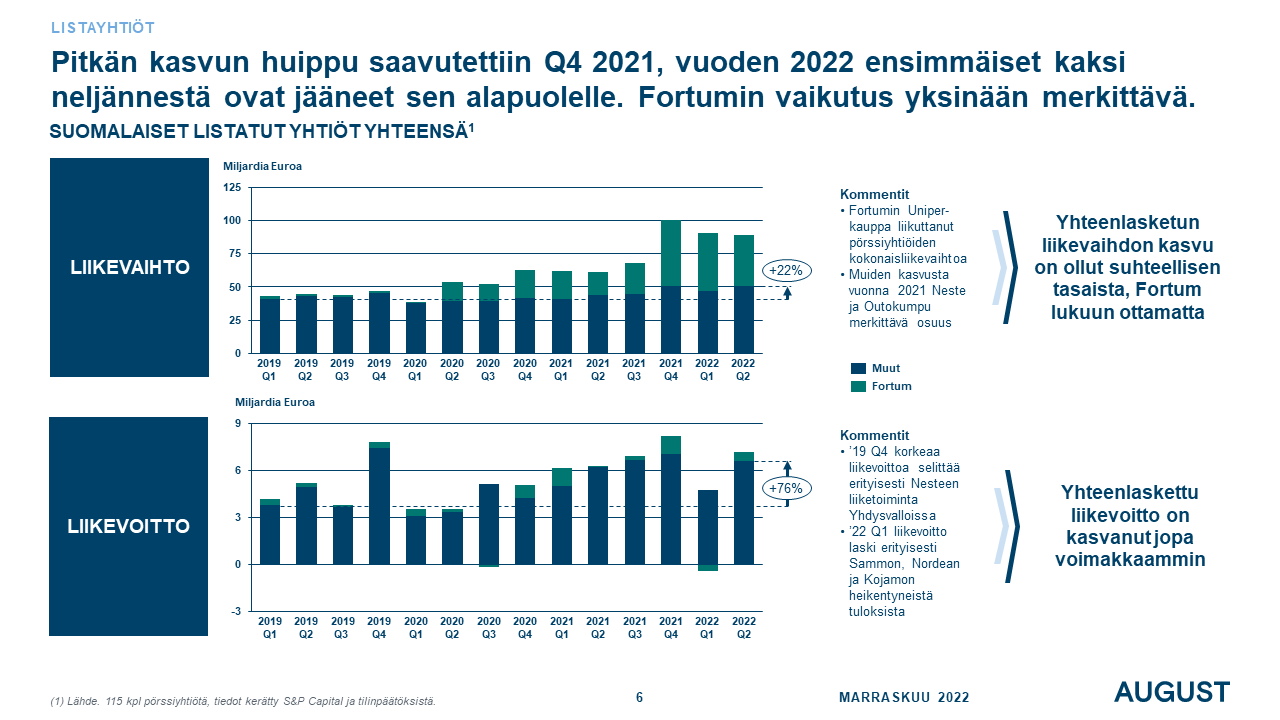 Highlights for Q1-Q3 2022:
Finnish companies have grown during the first three quarters of 2022, however at a reduced rate compared to the previous year
Publicly listed companies have grown their aggregate quarterly earnings and EBIT since 2019. These peaked during Q4 2021, and the combined revenue and EBIT remain below the peak quarter during Q1-Q3 2022
During 2022, average SME companies have grown their revenue almost in all industries, except in private healthcare services
Largest threat for SME companies is their profitability. Purchases have grown faster than revenue, indicating declining profit margins for this sector.
Please see the report for more industry sector specific trends and insights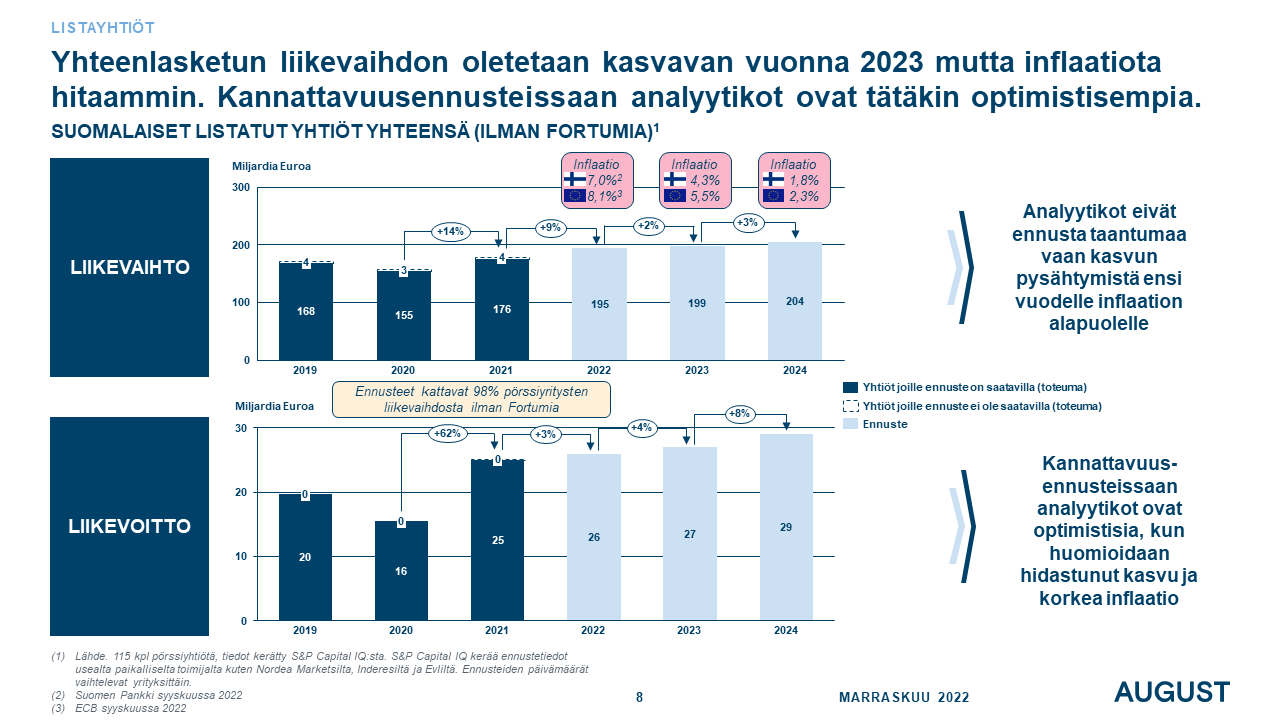 Estimates for 2023-2024:
These are based on aggregate analyst forecast for public companies, available in early November 2022
The total revenue of public companies is forecasted to grow by circa +2% in 2023. It's important to note that this is below the estimated future inflation of 4% in Finland and 6% in Europe.
Despite the low growth and inflation, analysts' estimates are even more positive for EBIT growth in 2023, which is estimated to grow at a higher rate than revenue
Current aggregate forecasts for 2024 show +3% revenue growth and +8% EBIT growth
Accountor provides software solutions and outsourcing services for finance and HR. Thanks to its digital finance and accounting solutions, Accountor is uniquely positioned to accumulate real-time data on Finnish Small to Medium sized Enterprises (SMEs) which is available also at Accountor website.
Olli Lehtonen, Partner
+358 50 371 4110
firstname.lastname@august.fi